We offer a complement of build-to-suit solutions and redevelopment services that will deliver your state-of-the-art facilities on time and on budget, offering speed-to-market and speed-to-profit!
We offer a portfolio of office, flex, storage, distribution, and industrial facilities to meet complex supply chain requirements. 
We provide our tenants with industry-leading customer service, and well-maintained facilities through our expert property management team. 
We have a number of properties available for purchase, suitable for user-buyers who prefer to own rather than lease their facility or land. 
Whether your project is a greenfield development, strategic expansion, or capital maintenance and improvements, we help companies optimize their location decision through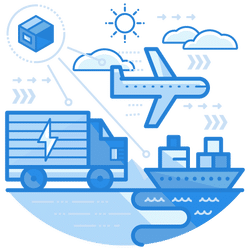 We deliver high-quality, value-added logistics services at a low cost, including rail support, warehouse, distribution, and logistics needs by providing third party logistics (3PL); transload; and railcar storage, switching and movement.