Located on I-30 in northeast Texas and the Texarkana metropolitan area, TexAmericas Center owns and operates one of the largest mixed-use industrial parks in the United States.  With more than 12,000 acres for development and over 3 million square feet of commercial and industrial product, TexAmericas Center services the four states (Arkansas, Louisiana, Oklahoma and Texas) market. 
Transportation Infrastructure
Texarkana is the front door to Texas and is located within 500 miles of:
23 MSAs having a population of over 450,000 residents
10 of the fastest growing MSAs in the US market
53.8 million people, 10 million more individuals than the Dallas, Texas 500-mile reach
The Texarkana region was ranked a 10 out of 10 in a 2017 targeted industry study for distribution, fulfillment, logistics, warehouse and wholesale operations.  Texarkana is the lowest aggregate-mile location in the state of Texas to serve both the US market and North America. Texarkana is the closest Texas city to the geographical and population centers of the US.
Interstate 30 connects Dallas to Little Rock/Memphis and interchanges with I-49 and I-369 at Texarkana.  I-49 is under construction and will connect New Orleans to Kansas City.  I-369, which is part of the I-69 Corridor, is under construction from Laredo/Houston to Detroit.  Adjacent US Highways:  US 59 is a direct route to Houston; US 67 connects Dallas to St. Louis; US 71 connects Shreveport to Kansas City; US 82 connects Amarillo to Montgomery.  All Texas routes identified as NAFTA (USMCA) Corridors exit Texas through Texarkana.
The Red River traverses the Texarkana region.  It is commercially navigable to the Port of (Shreveport) Caddo-Bossier in Northwest Louisiana, the closest port to Texarkana (75-miles).  The Red River connects to the Mississippi River, coastal waterway system and the central US waterway system.  The distance to the Port of Little Rock on the Arkansas River is approximately 160 miles and the distance to the Port of Houston on the Gulf of Mexico is approximately 295 miles.  The Corps of Engineers is conducting a study, the Red River Navigation Project, to examine the feasibility of extending commercial navigation northward to the Texarkana area and beyond to serve the burgeoning Dallas-Fort Worth market.
Texarkana is a major east-west and north-south rail center, with over 125 trains per day passing through the community.  The Union Pacific, Texas Northeastern (a G&W Company) and Lone Star Railcar Storage (LSRCS) serve TexAmericas Center.   The Kansas City Southern and the Kiamichi Railroad, a G&W Company, serves the overall Texarkana market.  The BNSF has track right agreements with the UP to serve Red River Army Depot.  Rail/truck transload and cross-dock facilities are available on TexAmericas Center property through Spring Creek Enterprises, Inc.  Storage, switching and tender services are readily available on-site through LSRCS.  Texarkana is also served daily by Amtrak passenger rail.
The nearest commercial airport is Texarkana Regional Airport approximately 25 miles east of TexAmericas Center. Texarkana Regional Airport handles 4-6 daily commercial flights. The next largest commercial airport is Shreveport Regional Airport, located 71 miles southeast of Texarkana just off I-49 about a one-hour drive.  Little Rock National Airport, Loves Field (Dallas) and DFW International are all located within a two-and a half-hour drive.
Texarkana has a dynamic quality of life, proven by significant investments made by TxDOT, municipalities, health systems, universities, hotel and retail developments.  Substantial efforts at downtown redevelopment are also occurring.
Our industrial park has as its center a community environment, which includes a golf course, executive subdivision, apartments, restaurant, walking track, nature area and vocational training center.  Business and industrial areas are forming around it. 
The Texarkana MSA sets at the heart of the Piney Woods region, a coniferous forest ecoregion covering 54,400 square miles. The area boasts significant natural beauty noted by the presence of one national preserve and four national parks, just in Texas.  There are 6 state parks located in our region and well over 30 state parks throughout Arkansas, Texas, Louisiana and Oklahoma.
At about 80% of typical US costs, the Texarkana MSA is one of the lowest cost housing and cost of living markets in the nation.
Texarkana is a recognized regional hub for:
Retail, Hospitality, and Entertainment
Health Care and Education
Employment and Business Services
All Levels of Government Support and Services
TexAmericas Center is located in the Texarkana region, which is a rural, blue-collar community with an interesting metropolitan flair. Located close to global business centers, international transportation infrastructure, world class educational institutions and your favorite fishing hole, TexAmericas Center's access to supply chain, talent, international markets and reliable, industrial utilities offers unmatched expansion potential.
Latitude: 33.463189
Longitude: -94.334295
Elevation: 361 feet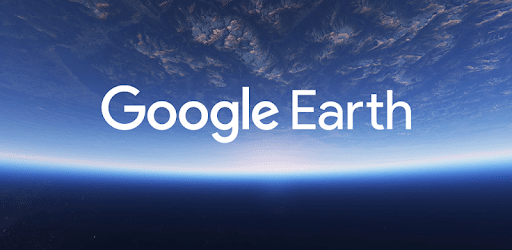 Businesses want to keep energy costs down and utilities want to see load grow. That's the bottom line in Texarkana.  We at TexAmericas Center understand that economic development and job growth follow utility investment, and that having excess capacity is a pre-requisite.  Our commitment to being shovel ready is demonstrated in our proven levels of excess capacity and ability to accept new investment.  The potential for Contribution in Aid of Construction/Extension Agreements exist for all utilities.
TexAmericas Center and its tenants water and sewer needs are served by Riverbend Water Resources District (RWRD).  RWRD is a State of Texas conservation and reclamation district that also serves Red River Army Depot.
RWRD purchases its water from the Texarkana Water Utilities Department (TWU), a municipal enterprise owned by the cities of Texarkana AR and TX.  TWU has a combined water processing and delivery capability of 33 mgd, with an average daily demand of 15 mgd.  TWU currently operates a 30" transmission line connecting Texarkana, TX to New Boston, TX.  The line runs parallel to US 82 and adjacent to TAC properties.  The designed capacity of the line is 5 mgd.  Commitments for water consumption by communities and RRAD along the transmission line leave an excess capacity of 4 mgd. 
A 16" lateral connects to a booster pump station on the TAC East campus.  The design capacity of the water system serving the East campus is 1.7 mgd per day with about 1.6 mgd being readily available. The booster pump can be expanded to provide the system 4 mgd for a cost of about $1.5 million (2016 estimate).
RWRD planning documents and news releases indicate long term plans to expand the water treatment plant on the TAC East campus up to 90 mgd, and  will improve the availability of potable water by 30 mgd by 2023.  Upon completion of this new $200 million water treatment facility, which includes adding an additional intake at Lake Wright Patman and needed piping to reach the water treatment plant, raw water will be extended to the Red River Army Depot and become readily available throughout the TAC East campus.
RWRD operates a state of the art wastewater treatment plant that is expandable by modules and located on TAC's East Campus.  The plant has the processing capability of 1.5 mgd per day and an excess operating capacity of 1 mgd.   The plant is expandable to 2.5 mgd at a cost of about $1 million (2016 estimate).
RWRD planning documents and news releases indicate their intent to construct an industrial wastewater pretreatment facility on the TAC East campus. Designed capacity will likely be about 1.5 mgd and be expandable. The project is expected to start construction in 2023.
The interstate gas provider is Enable Gas Transmission. Enable currently operates a 10-inch transmission pipeline with a Maximum Allowable Operating Pressure (MAOP) of 900 psig, this line runs adjacent to TAC property along the northern boundary.   In general, TAC has access to considerable, long-term amounts of natural gas suitable for industrial purposes.
Navitas Utility Corporation is the gas supplier on TexAmericas Center's East campus.  There is a 6-inch lateral of 70 psig off of the Enable transmission line that connects to Navitas' distribution system on the TAC East Campus. The meter can be upgraded for additional capacity as demand increases. The TAC East system delivers 170 mcf per hour and is expandable to at least 250 mcf per hour. Tenants enjoys competitive rates for all user classes, especially high demand industrial users. Navitas is committed to making distribution system upgrades to provide service to the extent of available transmission pipeline capacity to serve TAC customers. 
The Red River Army Depot is the gas supplier on TexAmericas Center's Central Campus.  A natural gas partnership between Red River Army Depot and CenterPoint Energy exists.  TAC has an excellent working relationship with this US DOD installation, and will facilitate all connections.  Pricing is favorable as gas usage is combined with overall demand of RRAD.  RRAD bills monthly for usage.  TexAmericas Center's long term goal is to establish Navitas Utility Corporation as the primary natural gas supplier on the Central Campus.
TexAmericas Center is served electricity by AEP/SWEPCO.  Among the lowest cost electricity providers in the USA, SWEPCO is part of the Southern Power Pool.  Regulated industrial electric rates are in the range of 5¢ to 6¢ per kWh, 60.5% less than the national average.  Currently 3-Phase, 12kv distribution lines serve TexAmericas Center in most locations.  Four substations are in close proximity to TAC, each being served by a 69 kv line. Each substation has existing excess capacity of about 10 mw of power at the substation, and each substation has a designed capacity of 20 mw.  Maintenance of the substation occurs annually through a budgeting process.  2017 saw SCADI added to the TAC Central substation.  Dual feeds are possible; an additional 138 kv and two 345 kv lines are also adjacent to TAC, making upgrading the substations up to 100MW possible.
The primary telecommunications provider to TexAmericas Center is Conterra Networks. Conterra has extended a 144-strand fiber line along US 82 adjacent to and connecting all TAC properties. Conterra offers high band width at competitive rates; 100 gb or more upload and download speeds are available. TAC is considering offering a property wide wireless back-up connection option. An existing cell tower stands on the Central Campus. The secondary providers serving TAC properties are Windstream and CableOne. A partnership between Red River Army Depot and Windstream exists on TAC's Central Campus.
We tailor our approach to site selection need as team concept. Every company has unique challenges and opportunities and our region as a diverse group of experts who are specialist. To ensure your best experience we maintain relationships with this Regional Economic Development Team, or RED Team.
Once TexAmericas Center better understands your unique needs and wants we pull in the experts who can best help us with custom constructing a proposal that will meet your expectations. We call this sub-group a Business Attraction Solutions Team. This is the group you will call when one of your defined
parameters changes and you need to know how it will affect your project.
Our RED Team has worked on many projects together and had a history of success, you will receive a one-stop shopping experience for all your site selection needs.
RED team core strengths and abilities:
 ● Workforce Analysis & Customized Training Programs Assistance
● Tax Incentive Information & Assistance
● Private and Public Capital Financial Programs
● "GAP" Financing
● Utility Rate Analysis and Projections
● Logistics Services, Cost Analysis and Supply Chain Mapping
● Business & Industry Climate Information
● Demographic and Community Profiles
● Competitive Market Analysis and Benchmarking
● Government Relations Assistance
● Joint Venture & Co-Investment Opportunities
● Local Alternative Option Site Selection Assistance
● Business Advocacy and Expansion/Relocation Planning