Located in the Piney Woods of northeast Texas, TexAmericas Center services the central United States, specifically the four states market of Arkansas, Louisiana, Oklahoma, and Texas, as well as the 500-mile radius surrounding TexAmericas Center. Within this region, TexAmericas Center is a competitive cost location due to our strategic, central location and robust infrastructure.
Latitude: 33.463189
Longitude: -94.334295
Elevation: 361 feet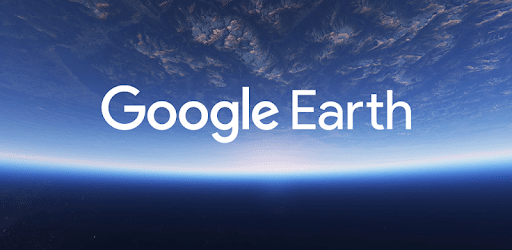 Transportation Infrastructure
TexAmericas Center is positioned to give you access to the greatest domestic market share while still operating in the top-ranked State of Texas. This is because Texarkana is the lowest aggregate mile location in Texas to the geographic and population centers of the US. This gives tenants at TexAmericas Center an abundant consumer supply at the 500-mile reach:
23 MSAs with a population over 450,000 residents
10 of the fastest growing MSAs in the United States
53.8 million people, which is 10 million more than the Dallas, Texas 500-mile reach. 
TexAmericas Center is also well-suited for international markets. In addition to being located within Foreign Trade Zone #258, we are located close to global business centers, international transportation infrastructure, and world class educational institutions, giving you a powerful advantage in a global marketplace. 
TexAmericas Center has excellent interstate access with plans for additional improvements to ease speed of delivery for businesses. Interstate 30 is the closest interstate to the property, at just over half a mile from our northern boundary. Construction is currently underway in Texarkana to widen Interstate 30 to six lanes.
Key connections of our road transportation system are:
Interstate 30 connects to I-20, I-35, and more to the west, and east to Little Rock, connecting with I-40 to Oklahoma City, Memphis, Nashville and the eastern seaboard of the United States.
Interstate 69/369 connects Canada and the Northeast United States to Houston and Mexico. Interstate 69 is currently under construction.
Interstate 49 connects Texarkana to New Orleans, as well as interstates 10 and 20 to the south, and Fort Smith to Kansas City to the north. Construction is in progress to connect Texarkana to Fort Smith.
Highway 59 connects Texarkana to Houston and all Texas ports along the Gulf of Mexico. Proposed route for I-69/369.
Highway 71 connects Texarkana to Fort Smith, Arkansas and Interstate 40.
Highway 67 connects Dallas to St. Louis through Texarkana.
Highway 82 connects to North and West Texas, to the Atlantic Ocean, and to Los Angeles via I-10.
The Port of Caddo-Bossier in Northwest Louisiana is the closest port to Texarkana at 75 miles and is commercially navigable via the Red River. Other nearby ports include the Port of Little Rock on the Arkansas River (approximately 160 miles) and the Port of Houston on the Gulf of Mexico (approximately 295 miles). Ten of the nation's top 20 ports are within 300 miles of TexAmericas Center:
Port of South Louisiana
Port of Houston
Port of Beaumont
Port of Corpus Christi
Port of New Orleans
Port of Baton Rouge
Port of Lake Charles
Port of Plaquemines
Port of Texas City
Port of Port Arthur
Texarkana is a major east-west and north-south rail center, with over 125 trains passing through the community per day. The Union Pacific (UP), Kansas City Southern (KCS), Texas Northeastern (TNER), and Lone Star Rail Car Service (LSRCS) serve TexAmericas Center and/or the Texarkana market. TexAmericas Center owns over 30 miles of rail onsite, with many rail-served sites. TexAmericas Center rail connects directly to the UP and the TNER. We have a large rail car storage yard on our footprint that is operated by LSRCS.
For many industries, rail is considered the preferred shipping method, but logistics needs are complex and often more than one mode of transportation is necessary to get a product to its destination. The Texarkana/TexAmericas Center market is well-served by inland ports or intermodal facilities to make intermodal shipping possible. The nearest intermodal operations can be found in:
Dallas/Fort Worth, TX (BNSF, KCS-NS, and UP)
Houston, TX (BNSF and UP)
Kansas City, MO-KS (BNSF, CP, NS, and UP)
Memphis, AR-TN (BNSF, CN, CSX, NS and UP)
New Orleans, LA (CN, NS and UP)
St. Louis MO-IL (BNSF, CN, CSX, NS and UP)
San Antonio, TX (UP)
Shreveport/Minden, LA (KCS-NS)
Texarkana Regional Airport (TXK) is a 25-minute drive from TexAmericas Center and currently offers three daily round trip flights to Dallas/Fort Worth International Airport (DFW), with plans for expanded terminals and flights. Texarkana is just a 30-minute flight from world-renowned DFW, American Airlines' largest hub and the third busiest airport in the world. DFW sees over 900 flights daily from over 23 airlines with service to 218 non-stop destinations, both international and domestic.
Other airports within a two-hour drive include:
Shreveport Regional Airport – about 75 minutes, 5 non-stop, direct flights

Commercial air operations are provided by Allegiant, American, Delta, GLO, and United.
Major Destinations include: Dallas/Fort Worth, Las Vegas, Atlanta, Chicago, Denver, Charlotte, and Houston

Little Rock National Airport – about 2 hours, 13 non-stop, direct flights

Commercial air operations are provided by Allegiant, American, Delta, Southwest, GLO, and United.
Major Destinations include: Las Vegas, New Orleans, Phoenix, Dallas, Houston, Atlanta, Orlando, Charlotte, Detroit, St. Louis, Denver, and Chicago.

Love Field, Dallas – about 2 hours, 58 non-stop, direct flights
Southwest HQ hub
Major Destinations include: Chicago, Washington DC, Los Angeles, New York, Atlanta, and Las Vegas